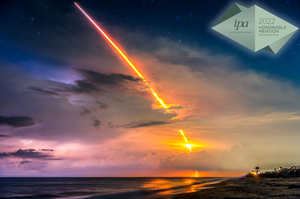 The Gallery
When I first started photography I fell in love with landscape fine art. Photos that when you look at them, you find yourself transported to those locations. I still have that passion and consistanly look for new and unique scenes that awe and inspire!
Check out the Gallery below and add some new art to your home!
Shop Gallery
Portfolio
My team and I are based in Clearwater, FL but we travel all around the world to make sure your occasion is perfect. From the proposals to your wedding, from families to corporate meetings, we are here for you!
Click below to check out the team's portfolio!
SEE PORTFOLIO
Exploring Photography
One thing I found that I love doing is teaching photography. I was lucky enough to discover a passion for something that I could turn into a successful career! If photography is something you'd like to make into a career, let me help you get there! I have tons of videos, tutorials and courses to help you achieve your dream!
Click below to get started!
$499.99
$299.99
Learn Photography
Reviews
Gallery Print
This print has so much clarity and liveliness in person that I originally ordered it to put in my daughters room but love it too much so I put it in my office! It's exactly as pictured — actually even better because the printed photograph in my hand captured SO well that it actually looks like it's here with me.
As a decorator, I am very particular about art and photographs. I can't even begin to get into it (ha). This print is especially awesome because it fits so many motifs and styles and is versatile enough for basically any color scheme! I've had it in a grey, a brown and a white frame and it worked well in each. Also fits a cool or warm color palette… hard to do. ONLY wish I ordered bigger.
Will was super speedy in shipping and it came in perfect condition! Thanks!!
- S.H.
Engagement Shoot
Will, if Dustin and I could give you 10/10 on the photo shoot that would be shorting you the credit you deserve. The pictures you took of us made my mother cry. You're hired for any all all photo shoots in the future. Thank you again for the memorable pictures you have taken of us to have and cherish for a long time.
- F.M.
Courses Review
It's a very user-friendly course with steps broken down into easy to understand sections. There is not only an abundance of options for the sky replacements, but the course explains the steps perfectly for any skill level to create beautiful pieces. I would highly recommend this for anyone looking to elevate their skills and knowledge in the field. The more you know the more you enjoy what you create and this will add to anyone's experience.
- J.B.